g. roslie laundered european linen 'zadie' top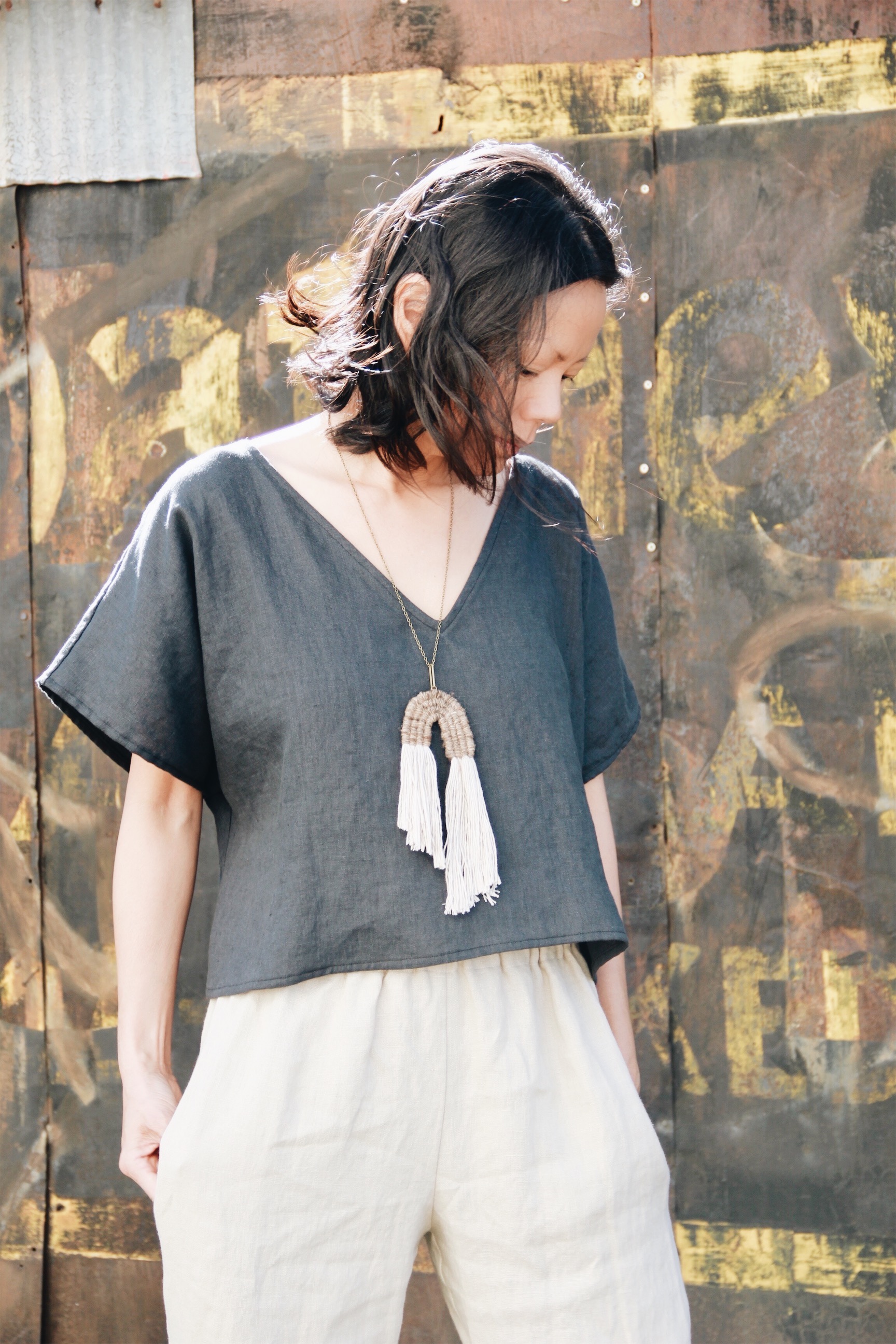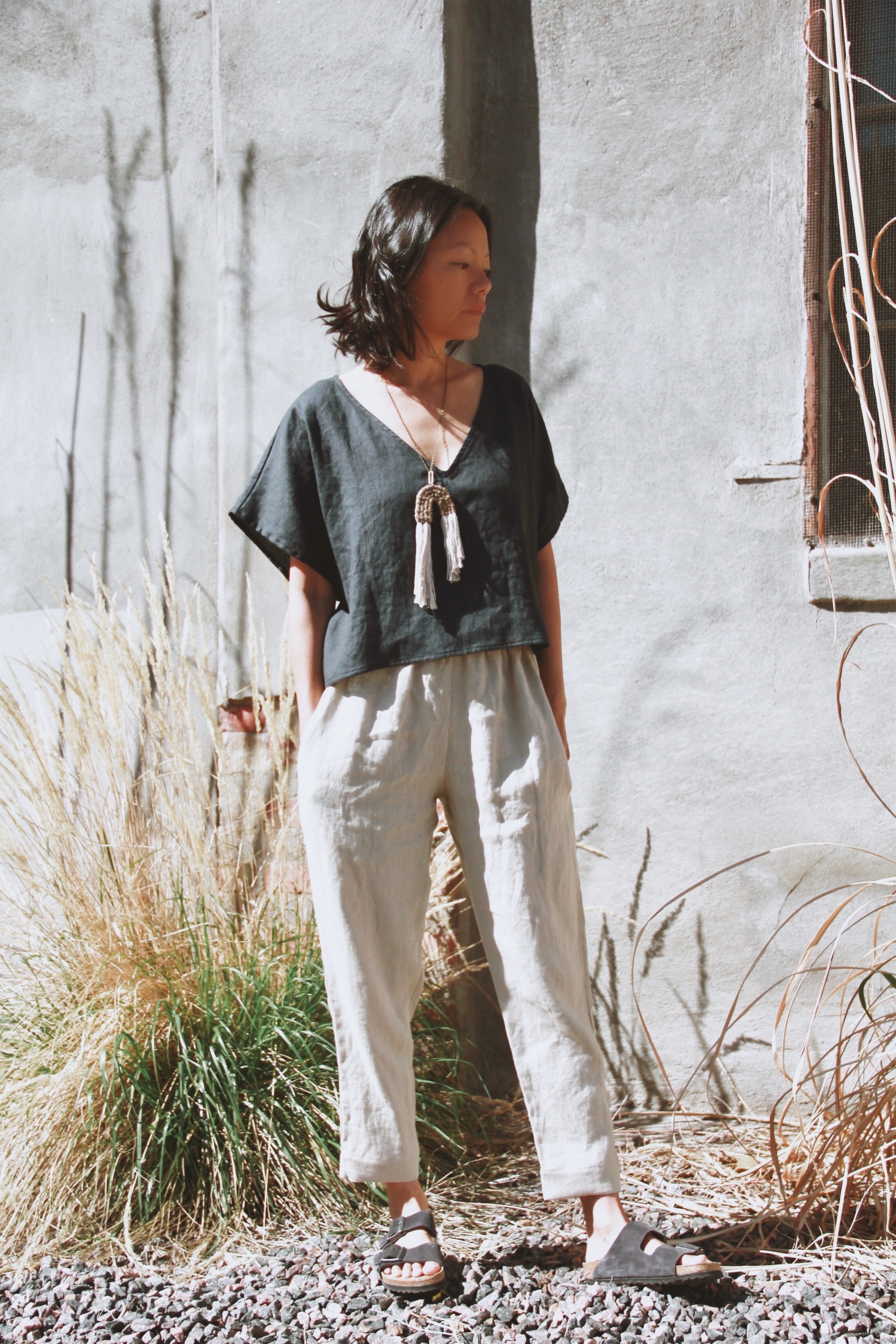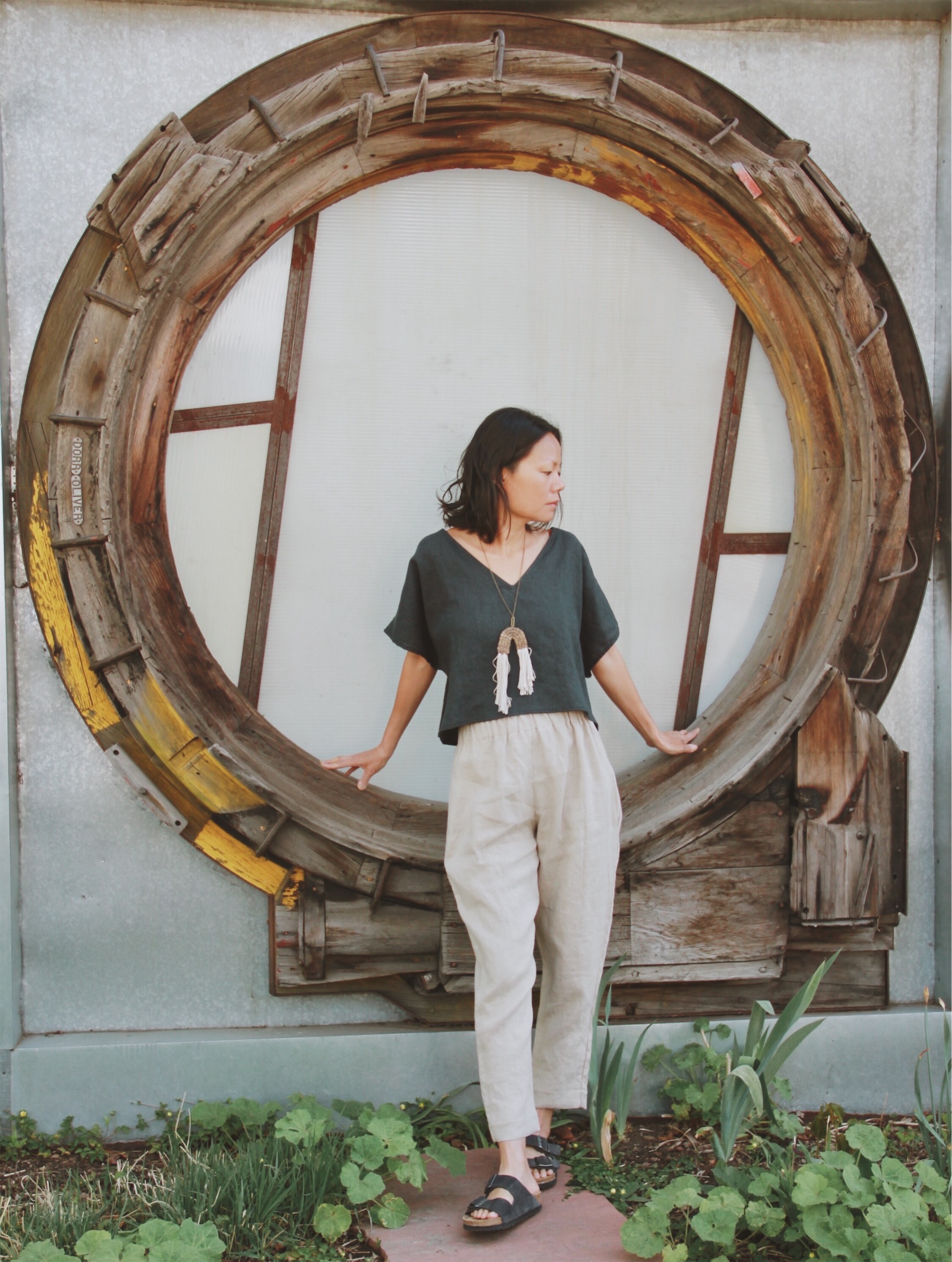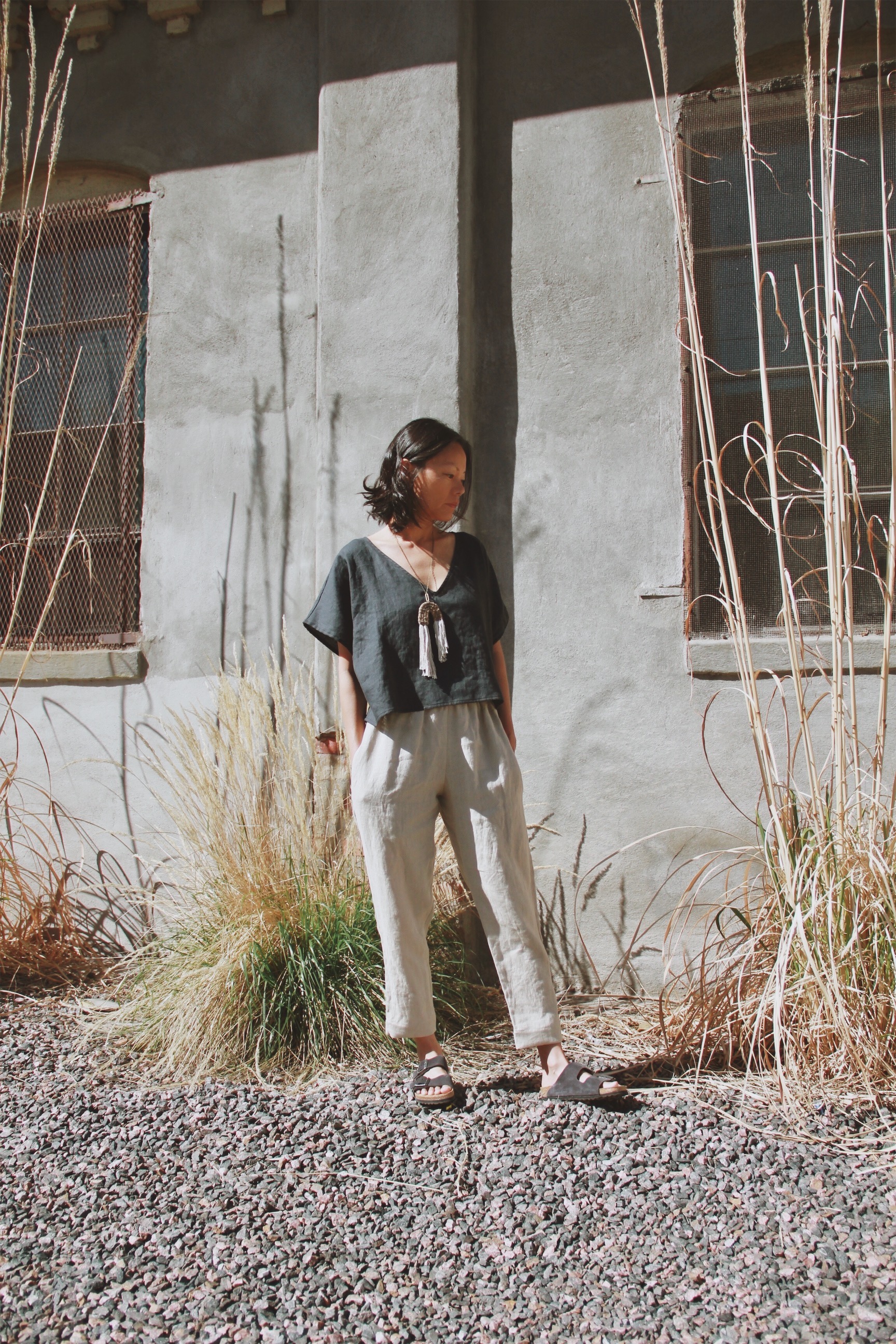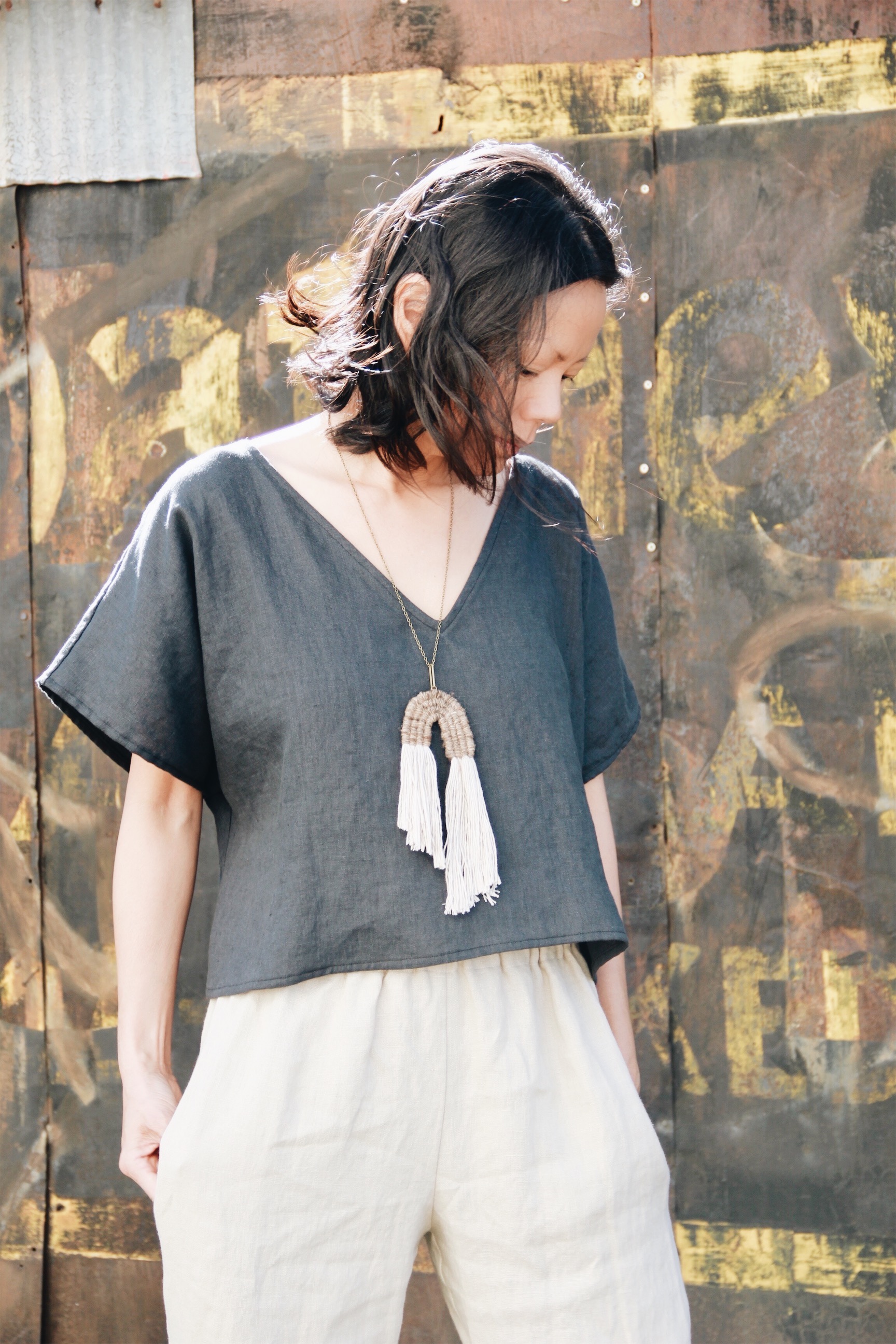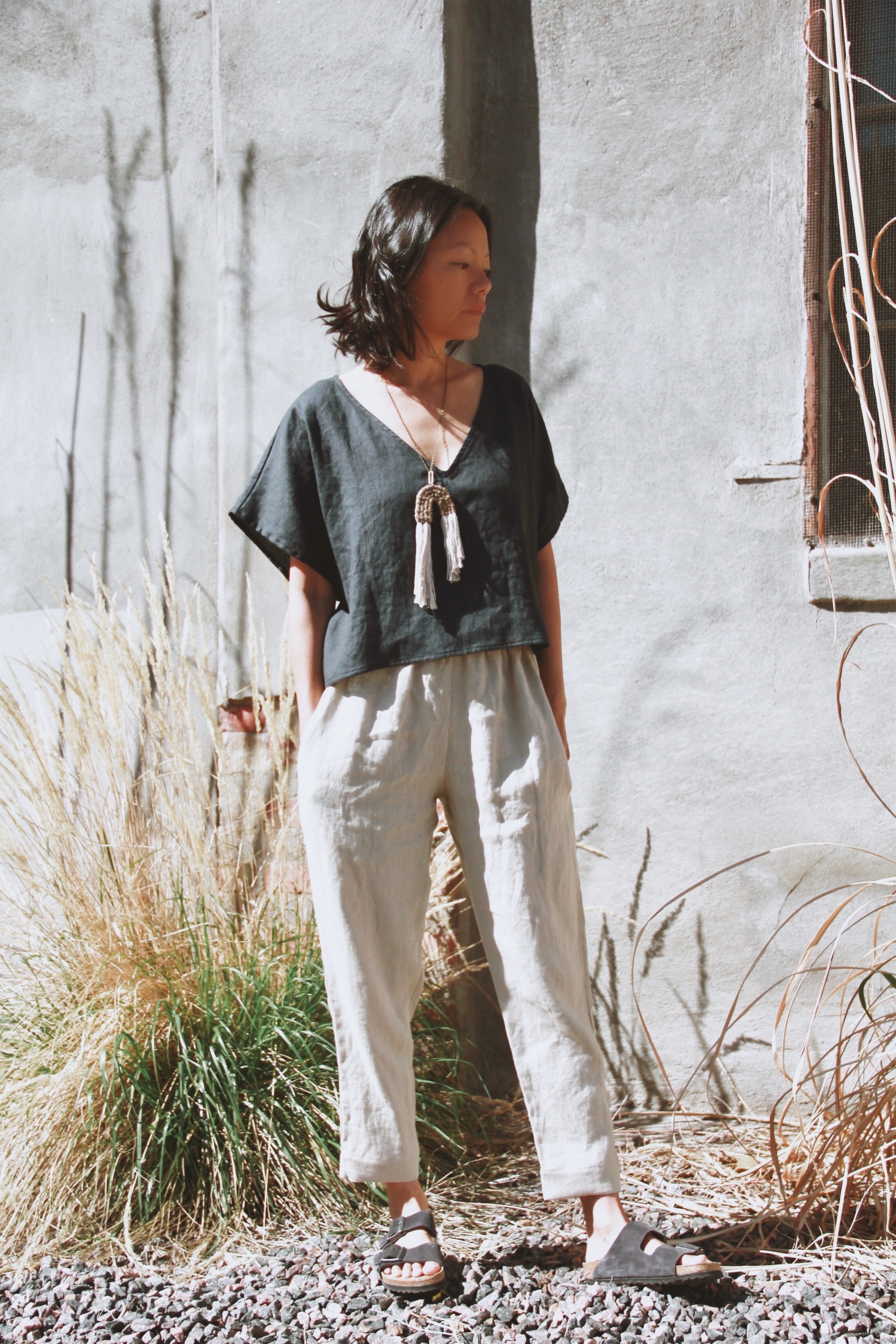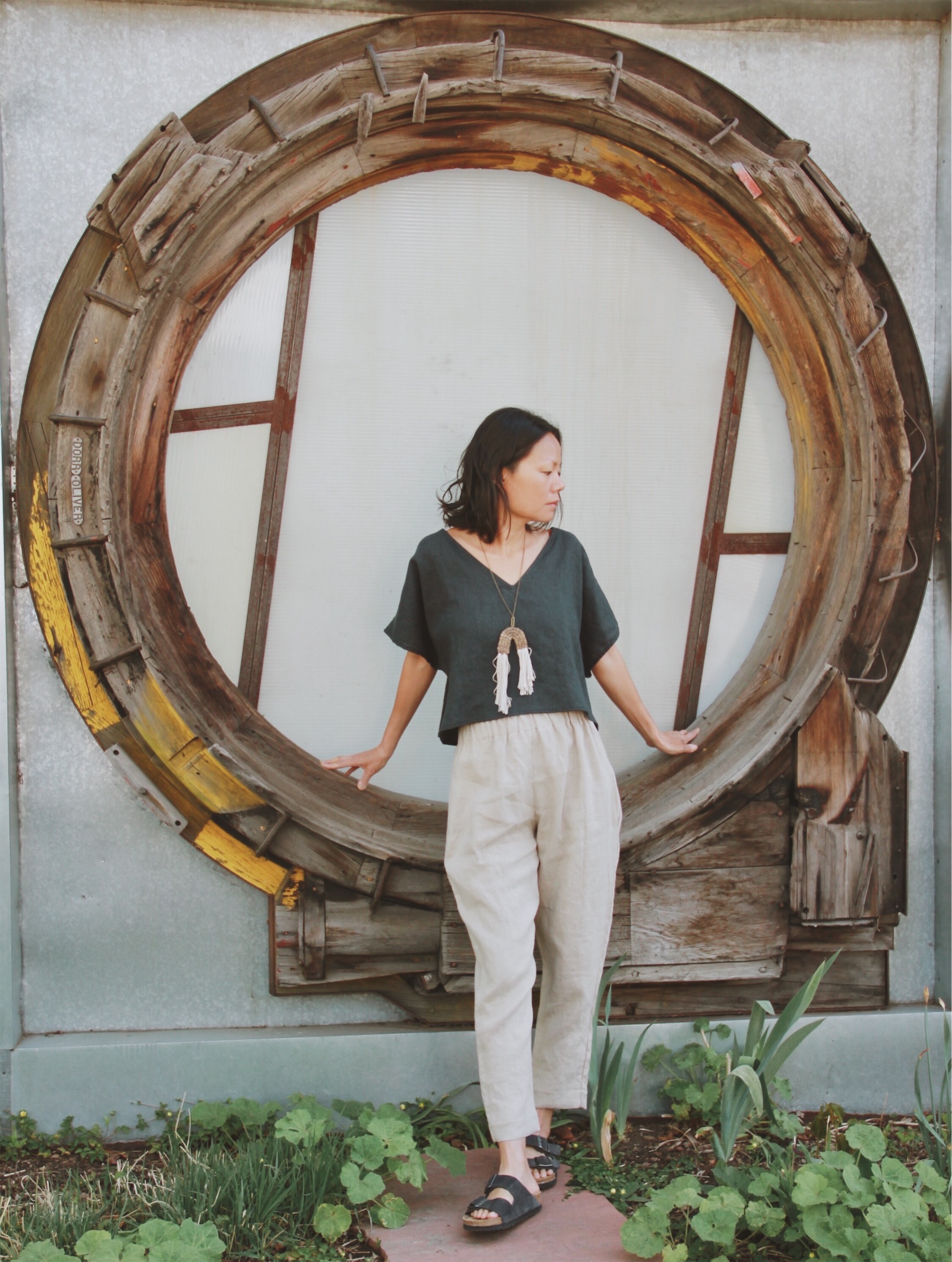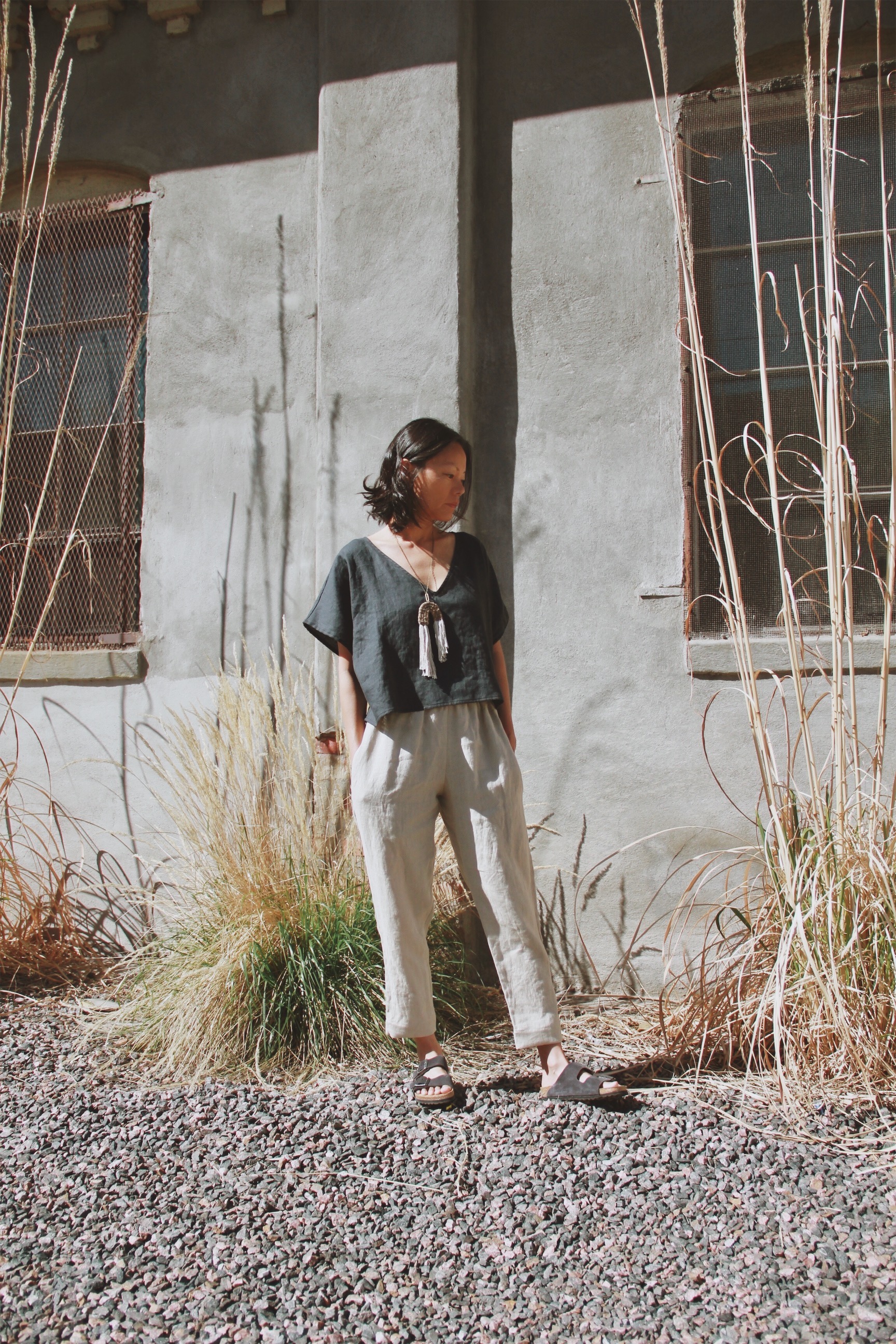 g. roslie laundered european linen 'zadie' top
the 'zadie' top, a luxurious basic top that will immediately become your favorite to throw on & pair with pants (shown here with the 'grace' pants), skirt, jeans, whatever you're in the mood for, it will class it up perfectly! made of a luxurious laundered oeko certified european linen, the classic v-neck looks universally flattering & makes a beautiful backdrop for all your treasured necklaces (seen here with sarah neubert's woven fiber necklace). one size fits most heavenly bodies (please go by actual measurements below).
simple. modern. timeless. baby clothes for adults….
available in color choices:
cloud (see 'coco' dress for color reference)
sand (shown in 'grace' pants)
coal (shown)
natural dyed (color choices coming soon)
o/s measurement:
8.5" fron v-neck drop
52" bust
50" bottom width
19" length
each garment is handmade to order by g. roslie at slo curio studio in denver, colorado & take approx. 2 weeks for shipment. please choose color & if you would like the garment shorter or slightly longer in length, I am happy to accommodate you! please email me immediately upon check out to discuss.
a little bit about g. roslie's dyeing process:
starting with the highest quality eco-friendly fabric, all hand dyed goods (with the exception of indigo) are first dipped in organic soy milk that I extract starting from the beans. i prefer to use soy milk in lieu of alum mordanting due to the environmental factors of using metallic salts & the tremendous amount of water usage that is required with the traditional alum method. although more time consuming, i have found that using this ancient japanese method of curing the fabric in soy milk affords me similar results to mordanting with a much lighter footprint on our precious environment thus making the dyeing process 'super natural'. once the textile good is dipped, it is line dried & put away to 'cure' for up to 2 weeks. after curing, i then dye the goods using all natural botanical & earth pigments & after a quick rinse, i allow the textile to cure again for an additional 2 weeks prior to hand washing with a gentle neutral ph detergent & line drying. please also note natural dyeing does not produce exact results due to environmental factors such as water content, temperature, dye content, etc. which is part of the beauty, mystery & surprise of the process. when placing an order please be aware that final color result of your order may be slightly lighter or darker in the end result even though i will attempt my best effort to produce consistent results.