g. roslie organic hemp linen indigo 'frankie' dress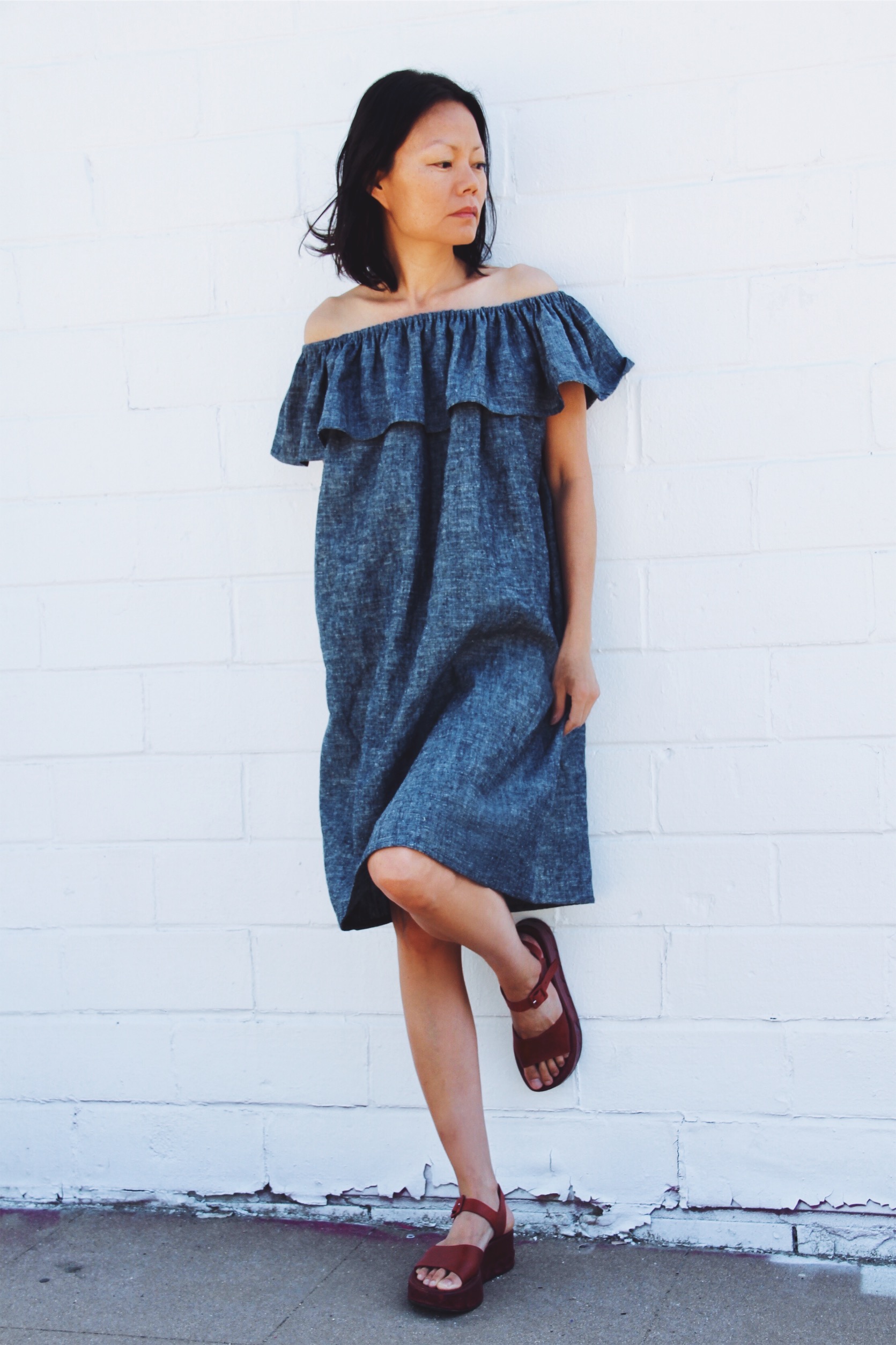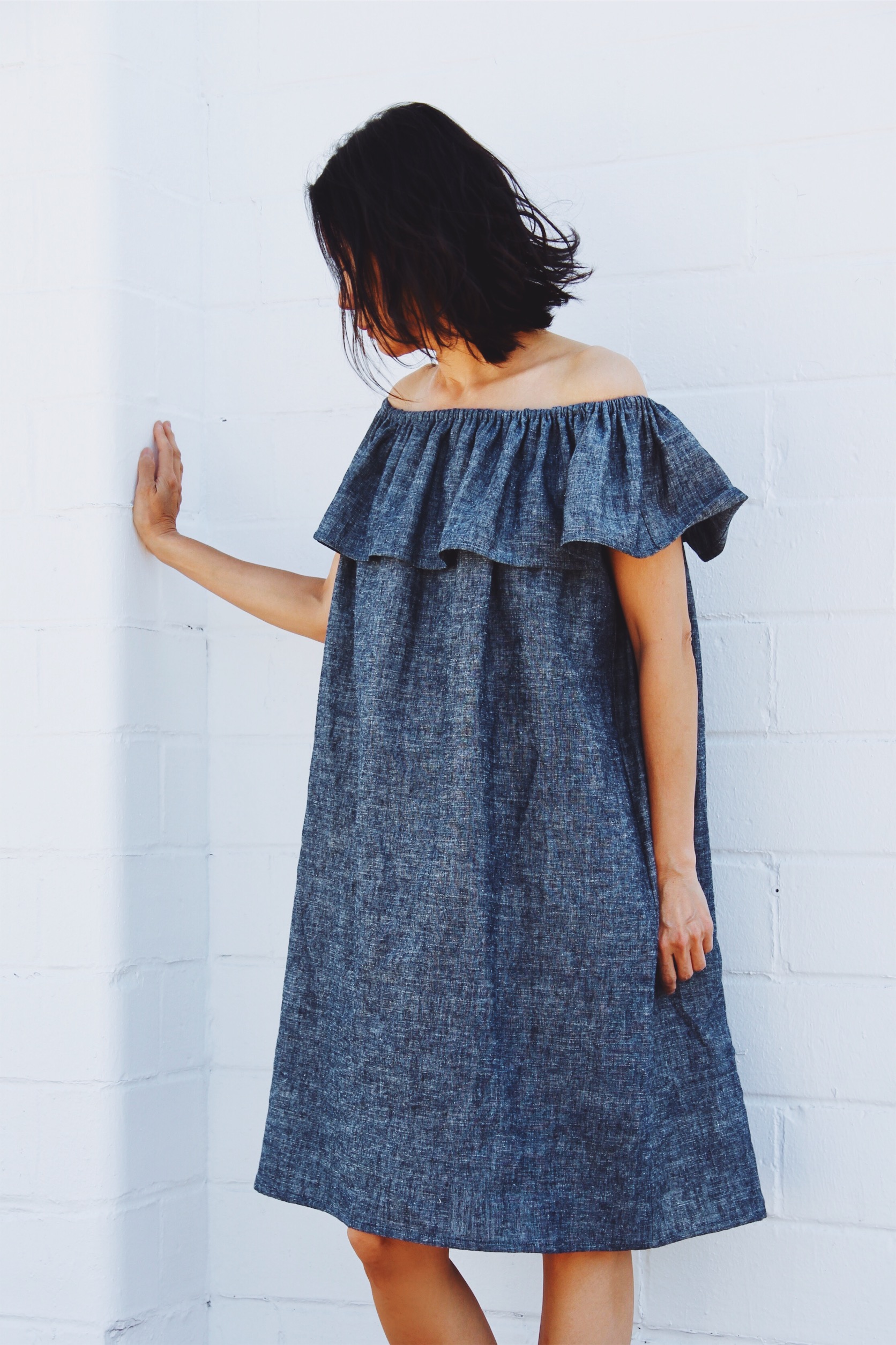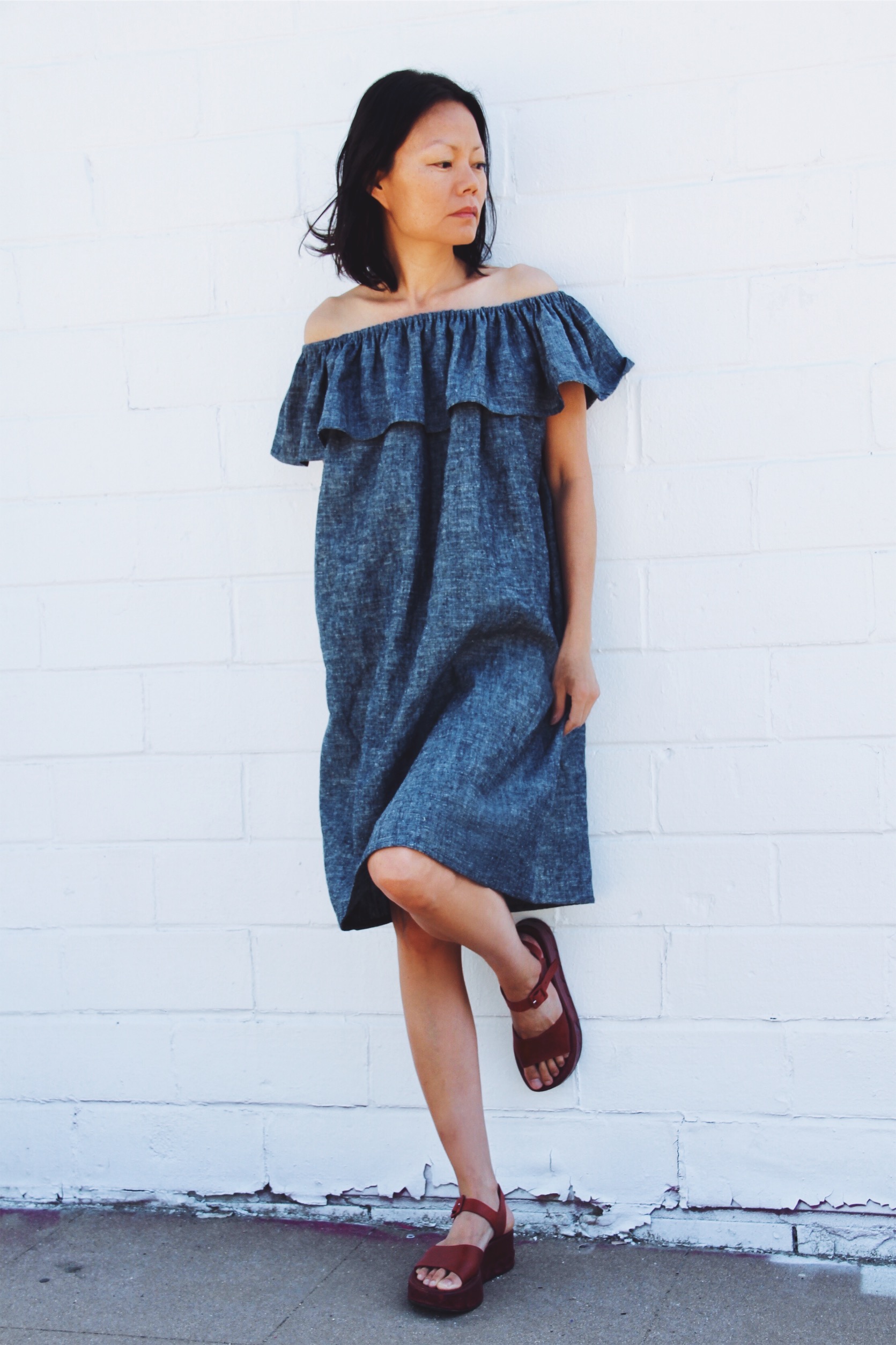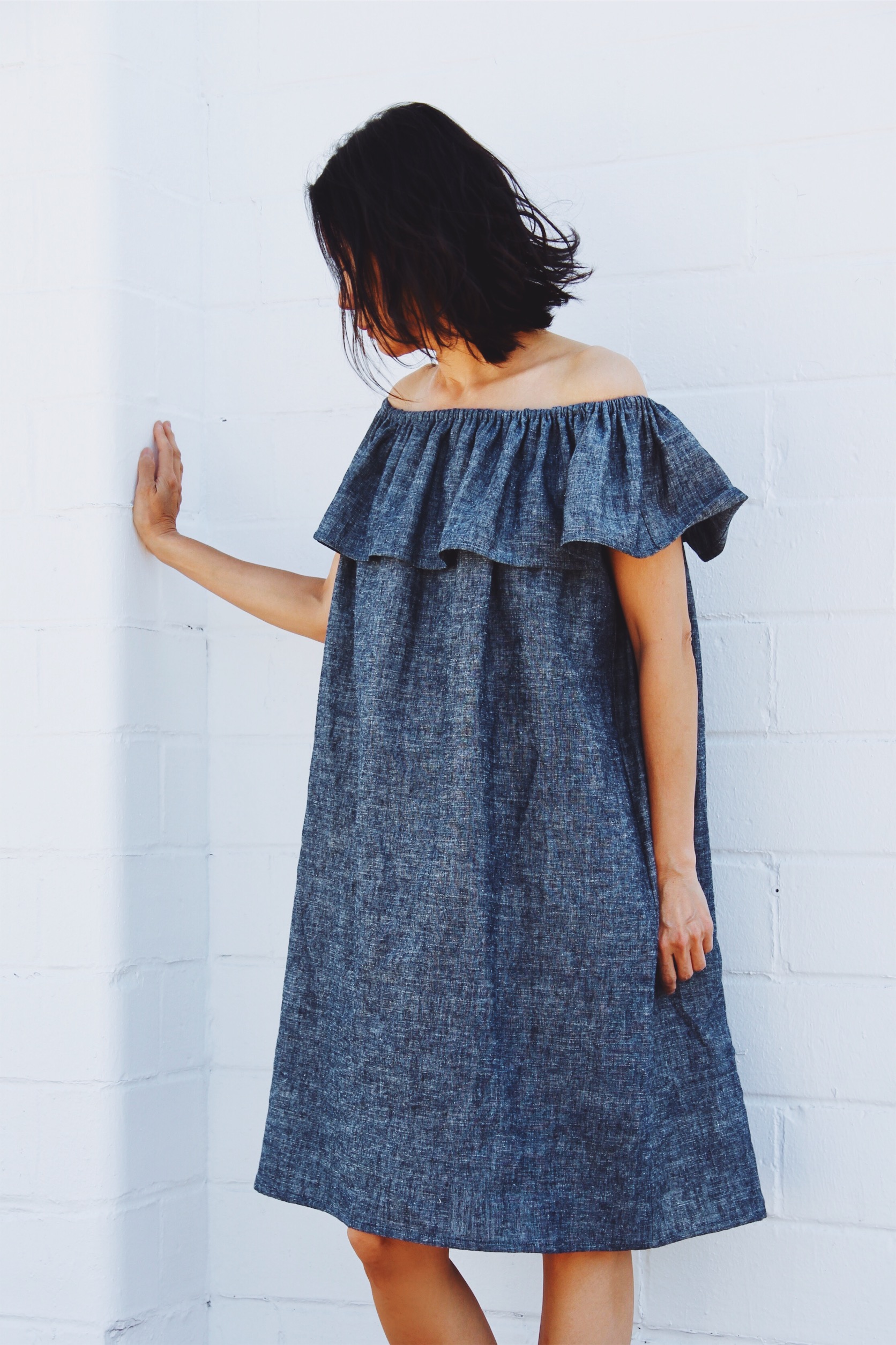 g. roslie organic hemp linen indigo 'frankie' dress
the 'frankie' dress is for the tomboy at heart that wants a touch of feminine ooomph. the perfect little senorita look, sexy yet incredibly comfortable & durable in the most beautiful indigo blue organic hemp linen. easy playful dress that you can really play rough & tumble in & get up, brush yourself off & head off looking every bit lady like. one size fits most lovely shapes (see actual measurements below).
simple. modern. timeless. baby clothes for adults….
color:
japanese indigo
o/s measurement:
31" shoulder (stretches comfortably up to 10+ inches)
58" bust
60" waist
60" sweep
35" length
all garments are individually handmade to order by g. roslie at slo curio studio in dever colorado & take approx. 2 weeks for shipment. please choose color & if you would like the garment shorter or slightly longer in length, I am happy to accommodate you! please email me any special requests immediately after check out.
a little bit about g. roslie's dyeing process:
starting with the highest quality eco-friendly fabric, all hand dyed goods (with the exception of indigo) are first dipped in organic soy milk that I extract starting from the beans. i prefer to use soy milk in lieu of alum mordanting due to the environmental factors of using metallic salts & the tremendous amount of water usage that is required with the traditional alum method. although more time consuming, i have found that using this ancient japanese method of curing the fabric in soy milk affords me similar results to mordanting with a much lighter footprint on our precious environment thus making the dyeing process 'super natural'. once the textile good is dipped, it is line dried & put away to 'cure' for up to 2 weeks. after curing, i then dye the goods using all natural botanical & earth pigments & after a quick rinse, i allow the textile to cure again for an additional 2 weeks prior to hand washing with a gentle neutral ph detergent & line drying. please also note natural dyeing does not produce exact results due to environmental factors such as water content, temperature, dye content, etc. which is part of the beauty, mystery & surprise of the process. when placing an order please be aware that final color result of your order may be slightly lighter or darker in the end result even though i will attempt my best effort to produce consistent results.