'palmo' organic heavy weight cotton flannel cowl neck pullover by g. roslie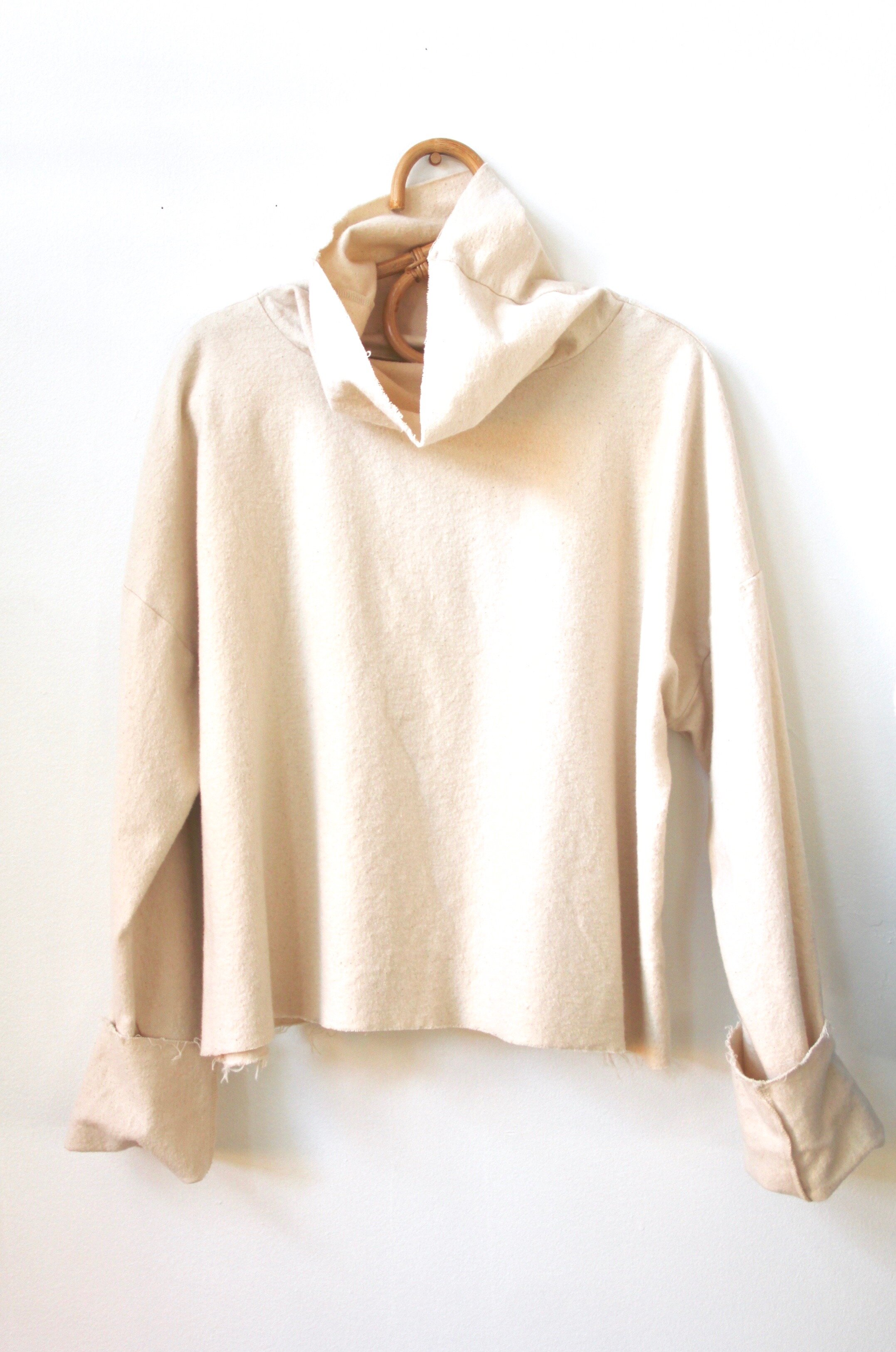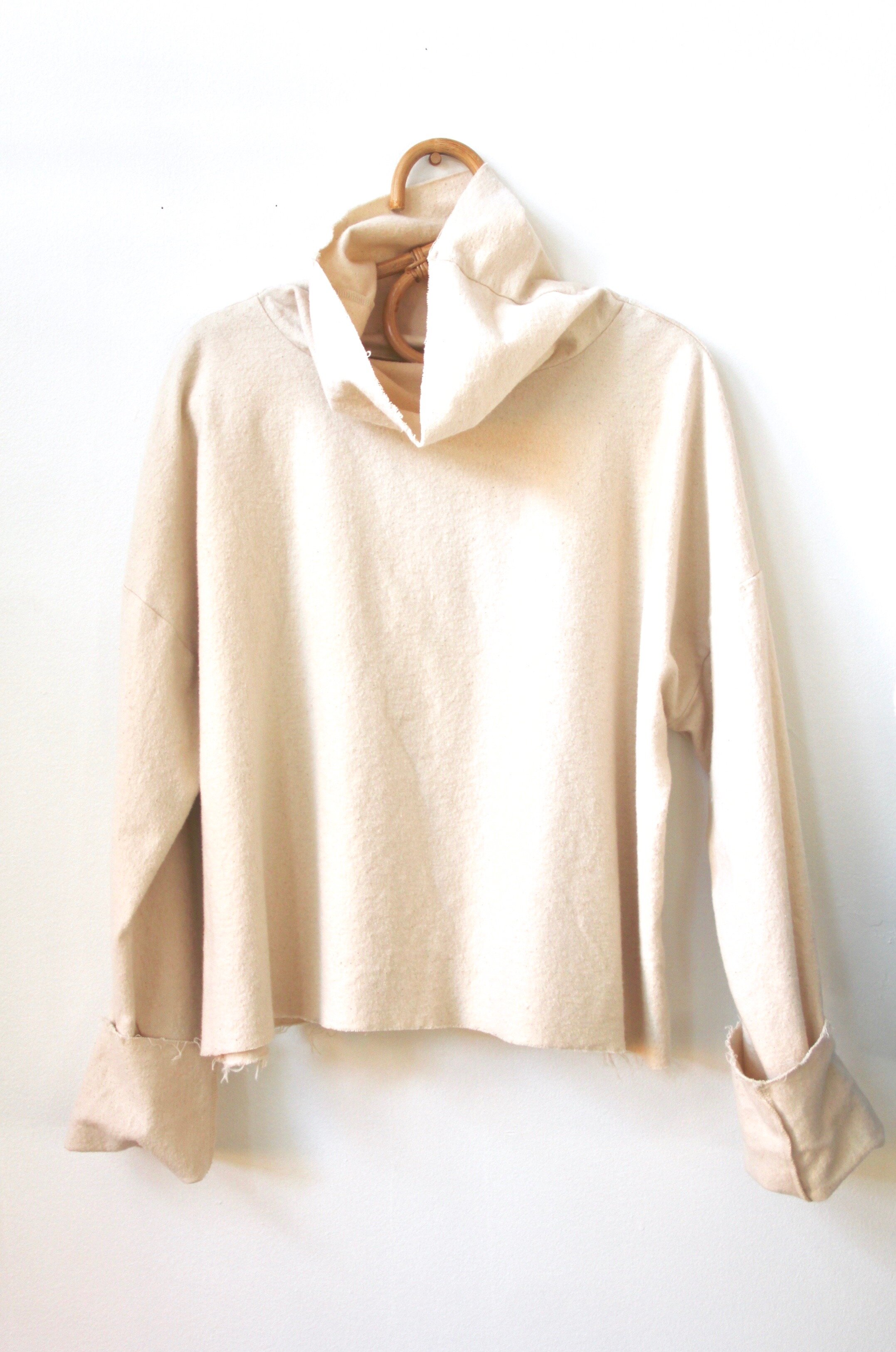 'palmo' organic heavy weight cotton flannel cowl neck pullover by g. roslie
palmo cowl neck by g. roslie
i might be a total weirdo but there's something so appealing to me about a monk's (both eastern & western) garment, the stark simplicity, the natural flow of materials, ease of movement, the timelessness & a feeling of being shrouded in mystery ~ it's also incredibly bad-ass to me & there's great 'mana' there. so this top is designed in my admiration for a 'punk monk' so to speak & named after tenzin palmo, one of the most inspiring, courageous, compassionate, strong willed female monk/nun around... made of a pure natural, un-dyed heavy-weight, super soft & fluffy organic cotton flannel with an oversized cowl neck you can wear in a number of different ways, the edges are left raw for a bit of, well, edge.. it's available in its natural pure state or dip dyed in my indigo vat. easy breezy pullover top that you'll grab & throw on over & over & over...
it's baby clothes for adults…
choose between natural or indigo dip dye (please note: each top is dyed by hand & there will be subtle variations in the final dyed garment).
o/s (fits most small, medium, large comfortably - please go by actual measurement):
12" neck opening
7.5" neck height
50" bust
21.25" length from center back @ neck seam
30.5" sleeves (drop shoulder, measured from neck/shoulder point to edge of cuff)
care: turn inside out & hand wash or machine wash gentle cycle in mild detergent cold water. regular heat dry to fluff. iron on cotton setting as needed. please wash clothes sparingly for longevity of garment & to save water & electricity.
please allow 1-2 weeks for shipment as each piece is handmade to order
handmade in denver, colorado